Our mission is simple, to prepare students for college.  We do that in a number of ways.  Primarily through our test preparation programs, but test scores are not enough to get ready for college.  We also offer a number of community initiaves to help families prepare to pay for college as well as to get students ready for the tests needed to get in to college.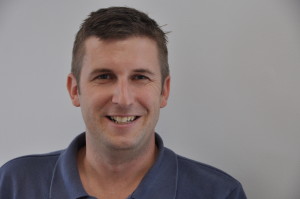 James Maroney, the owner and Director of Educational Consulting at First Choice College Placement is a 1992 graduate of Jonathan Law High School in Milford, and a 1996 graduate of Yale University.
At Yale, he was a 3 time varsity letter winner in both track and cross-country. In his senior year, he was elected captain of the track and field team and was awarded the Yale Men's Cross-Country Award for Performance and Dedication.
He founded First Choice College Placement in January of 1999 with the goal of helping to make students' college dreams realities. He is an active member of the community. He is a member and past president of the Devon Rotary, where he is the co-chair of the scholarship committee. He is a founding member of the Milford Education Foundation and past president. He served on the Milford Board of Education, as Majority Leader, and is a former State Representative, where he served on the Higher Education Committee. Due to his distinguished service on the Higher Education and Employment Advancement Committee, he was asked to serve on the Planning Commission for Higher Education and help develop a strategic plan for higher education in Connecticut.
As a business, First Choice College Placement also makes community service a priority and offers a number of educational seminars as well as making practice SAT and ACT tests available to the community.
First Choice is a member of the Milford Chamber of Commerce and the Downtown Milford Business Association.
Learn about the academic tutors working at First Choice College in Milford, CT. Many of our tutors are graduates from Yale & other top colleges across the country. They are each specialize in different areas to help your child prepare for college.  Our tutors give classes & private tutoring for SAT & ACT test preparation, essay writing, Algebra 2, Pre-Calculus, Calculus, Trigonometry, Biology, Chemistry, Physics & much more..
Visit each tutors personal pages to learn more about them.
Free FAFSA Program: In 2015 we partnered with the MIiford Public Library to run a two-night seminar on how to file the college financial aid forms.  At the end of the program, over 10 families had submitted their FAFSA (Free Application for Federal Student Aid).  Click here to read more about this program and emailjmaroney@firstchoicecollege.com for information about how to bring this free program to your school or library.
Connecticut State Planning Commission for Higher Education: First Choice's Director James Maroney was appointed to the Connecticut State Planning Commission for Higher Education in order to help the state of Connecticut develop a strategic plan for higher education.  Read about his appointment here.
SAT Boot Camp Fundraisers: First Choice has partnered with One Voice PTA in Milford to run a two-day SAT prep Boot Camp for Milford High School students.  The cost of the program is $79, and $25 per student is donated to the one voice.  Over the last two years, we have helped raise over $1,000 for one voice.  Email jmaroney@firstchoicecollege.com for more information on this program.
College Scholarships: Another way we help prepare students for college is by donating money for scholarships. We have donated thousands of dollars in scholarships between the AdmissionHook.com Scholarship Essay contest that we run and our donations to the Devon Rotary Scholarships.  Our Founder, James Maroney, is the Scholarship Committee Chair for the Devon Rotary as well as running their biannual Service Above Self Awards, which honor local students.
Register for our SAT Classes, Tutoring & Boot Camps