PRIVATE SSAT TUTORING IN CT
SSAT Test Prep – Group & Private Tutoring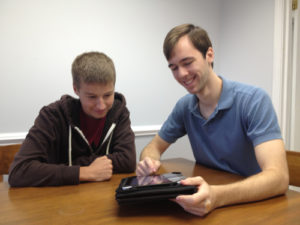 Our SSAT tutors have a passion for teaching, working closely with every student and parent to design a tailored SSAT prep program.  Having excelled on the tests themselves, our tutors  want to help students achieve the best they possibly can!
Our SSAT tutoring helps students to develop the key skills and strategies they need to succeed with the SSAT.
When choosing First Choice to prepare for the SSAT, you can expect:
A top private tutor dedicated to helping the student succeed
Custom-designed program tailored to your child's learning style and individual needs, based on initial diagnostic test
Meeting times to suit you
Regular progress reports for the parents available in your online account, with all the diagnostic tests
Our private SSAT tutoring is provided at our office in Milford, CT and through online video conferencing.  Call (203) 878-7998 for more information.
If you have more questions about our private tutors or would like us to see past testimonials from students and parents, please email us at jmaroney@firstchoicecollege.com. We are confident we have an SSAT tutor to help your child, give us a call to learn more about our tutoring service today.
Got a question about our SSAT Tutoring in CT?