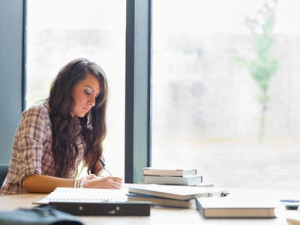 College Admission Essay Editing
At First Choice College Placement we understand that there is a big difference between a good essay for your English class and a good college admissions essay. We have been working with students since 1999 helping them get accepted by their first choice college. We have toured hundreds of colleges and worked with thousands of students, and we know what will help put you in the best possible light for a college admission officer.  In addition to critiquing the grammar, syntax and structure of the essay, we also provide a reaction from an admissions officer's point of view. Is this essay portraying you in the best light possible? Are you truly shining your admissions hook?
How our essay review works
The way our essay editing works is that you submit your essay to us and within 2 business days you will receive editing suggestions and a reaction to your essay with suggestions for improvement.  It couldn't be simpler!
1.  Submit your essay and we will assign it to one of our expert editors.
2.  Within 2 Business days you will get your essay emailed back with comments and suggestions for improvement (sample reaction) and our essay report card!
Here is a sample essay review card:
The main message/theme was clearly stated –

Yes

Strong personal examples were implemented to support the main idea –

Yes

Intelligent analysis of the personal examples –

Yes

The conclusion showed growth and maturity and brought the essay full circle –

Yes

The prompt was thoroughly answered –

Yes
Take a look at a more in-depth review example here.
By clicking here, you will be able to submit your essay, and from there you will be forwarded to a secure page to process your payment. The cost for this service is $75.  Here is a sample of an essay critique and reaction.